About Amato Family Chiropractic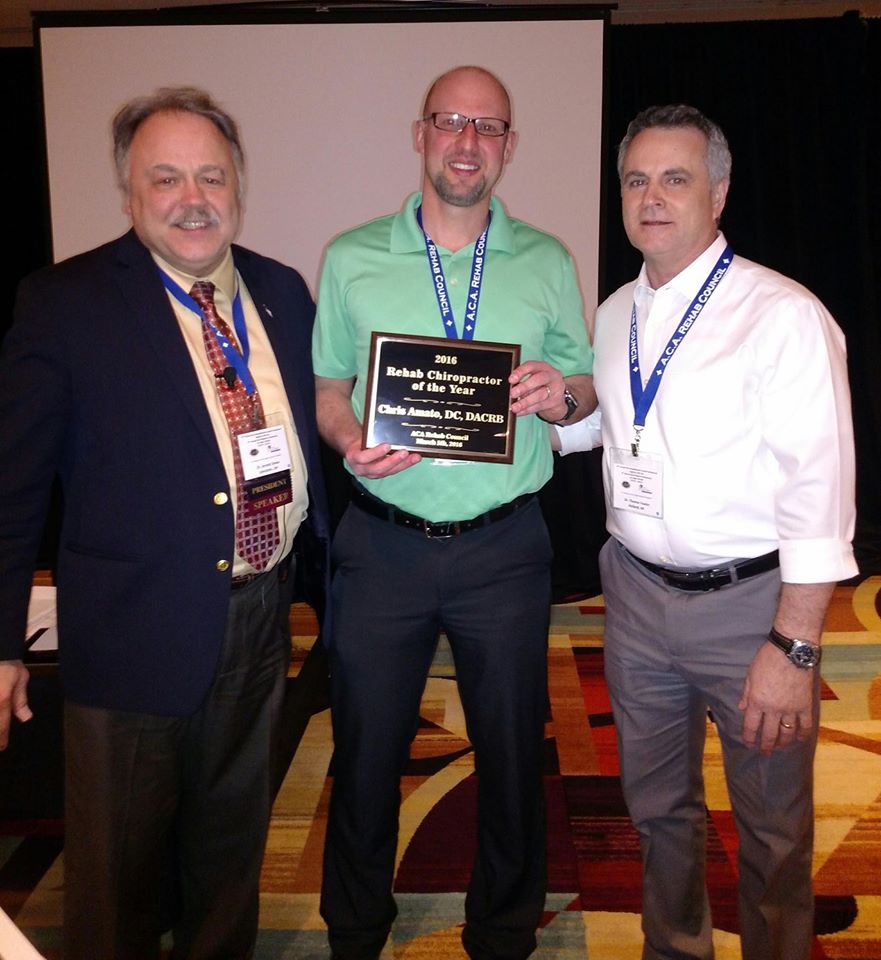 Dr. Amato has been practicing chiropractic for over 24 years. He attended Phillipsburg Catholic High School, and completed his undergraduate studies in Earth Science Education at Lock Haven University. He then went on to earn his Doctor of Chiropractic degree from New York Chiropractic College. Upon his graduation from chiropractic school, he continued his education and completed 300 hours of study through Southern California University of Health Sciences, where he earned his Diplomate in Chiropractic Rehabilitation. Dr. Amato Is currently enrolled in the University of Pittsburg's renowned Primary Spine Care Practitioner program.
In 2016 Dr. Amato was awarded the "Rehab Chiropractor of the Year" award by his peers on the ACA Rehab Council. Dr Amato is currently the Secretary of the American Chiropractic Rehabilitation Board, and regularly attends continuing education courses with a focus on rehabilitation. Dr. Amato has been published on the topic of lumbar intervertebal disc herniations. He currently travels the country with the American Chiropractic Rehabilitation Board, and has the opportunity to meet and learn from the top rehabilitation specialists in the world.
He has been credentialed through Lehigh Valley Health Network and treats a variety of cases from workers compensation cases, sports injuries and a garden variety sprains and strains. He serves as the team doctor for the East Penn Raiders, a local semi professional football team. Dr. Amato is actively involved in his community and currently serves on the Lehigh Valley Planning Commission. Dr Amato is a member of Bethlehem Morning Star Rotary Club. Dr. Amato is also actively involved in his church community and he teaches 6th grade Catechism.
Dr. Amato and his family live at the base of Blue Mountain where his wife teaches. He enjoys spending time with his children, mountain biking, physical fitness, gardening and is an avid trail runner having five times completed the one of the country's most grueling trail marathons, the Lock Haven Megatransect.
Amato Family Chiropractic Rehabilitation Center "Relief, Rehabilitation, Recovery…Results!"